The Need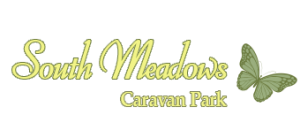 When South Meadows Holiday Park in Northumberland wanted to provide a new, quality WiFi service for their camping and tourer customers, they had no hesitation in approaching Infinium to redesign the network and deliver a complete solution.  South Meadows recognised that great WiFi is a key requirement when customers book holidays. Having an excellent WiFi service ensures customers have a home from home holiday experience, which has a large impact on repeat bookings.  South Meadows previously offered outdoor WiFi but recognised the need to have a fit for purpose solution to make the most of the advances in technology and meet the expectations of their customers.  The old system had evolved over time using a combination of Ubiquiti Mesh Pro and some underground CAT5 cabling, with new locations periodically added onto the network over time, resulting in a solution that provided a poor guest WiFi service.
The Process
Infinium worked with South Meadows to fully understand both their requirements and in-turn what they would like to achieve to support their customers.  We were able to translate this into a clear set of requirements and then into a technical solution that could be understood by the client.  We recommended a number of options with explanations of the benefits to allow South Meadows to make a fully informed decision on what was the best WiFi solution for South Meadows and their customers.  Infinium worked with the South Meadows to clearly define the brief before we set about redesigning the network from the ground up.
Desktop Survey
Infinium undertook a desktop survey using industry standard Ekahau to model a predictive design and ensure a consistent signal coverage across the park.  We then validated our design through an on-site survey which confirmed desired Access Point Mast locations, Line of Sight and Mounting methods.
Core Network.
To ensure a consistent browsing experience for guests, we installed and aggregated multiple FTTC connections to the site.  Starting at the main comms room, we installed a new floor standing cabinet to house the equipment which consisted of our Sentinel Guest Access gateway, Cisco SG350 core switch and FTTC routers.  All equipment was installed onto a fully routed network over a Pseudo VPN-MPLS to allow secure remote access, diagnosis and configuration of the network by our team of qualified wireless engineers.
MultiPoint distribution.
To distribute the connectivity across the park a Cambium ePMP solution was deployed using TDD to minimise interference and retransmissions due to adjacent outdoor units.  Furthermore, the ePMP range of equipment allowed us to introduce smart management features such as automatic link power management, radar avoidance and utilise advanced technologies such as adaptive modulation.  The Multi-point distribution fed the majority of location on park, although some dedicated ePMP Point to Point links were also utilised.  The entry level solution we used is capable of delivering 200Mbs aggregate throughput on a 40mhz channel, although we opted to utilise a 20mhz channel do keep the spectrum as clean as possible based on the required throughput.
Client Access
Client access was handled via Cambium e500 dual band access points and outperform the SOHO grade Ubiquiti equipment previously utilised whilst again offering cutting edge management and performance issues often overlooked by providers when designing outdoor networks.  The e500 is designed for permanent outdoor installation and features an IP67 rated enclosure with pressure vents and even features an internal heater panel to prevent damage from moisture accumulation.  Advanced features such as LTE filtering, automatic power adjustment and intelligent interference mitigation ensure client access is both robust and fast.
Client's First Impressions
Installation was carried out in a few days via our highly skilled engineers and the upgrade has been well received by the owner who has noticed a clear improvement in both coverage , speed and latency.
The Results
Infinium worked with South Meadows to ensure the WiFi solution was easy to use and users were able to gain full use of the WiFi without any compromises.  Our Account Management and Service Delivery Management processes ensured that we had regular dialogue with the client with proactive calls to site to ensure South Meadows and their customers were happy with the quality of the WiFi network.
About Infinium:
Infinium deliver hundreds of Wireless Networks across the UK used by hundreds of thousands of users each year.  Our Direct To Van Networks ( often called Home From Home networks ) are to be found in many parks and provide high speed, secure networks into individual vans allowing for Streaming , Smart TV, Online Gaming and IOT services such as home automation and heating control.  Our services include Fibre groundworks, Fibre Trenching, Splicing, FIRS TV design, Through the Window Networks, Direct To van, Point to Point and Pont to Multipoint, 60Ghz Networks all backed up with an in-house support and maintenance teams.  We partner with the leading providers of technology from Cambium , Ruckus, SIKLU, Cisco and many others.
About South Meadows:
South meadows caravan park in Northumberland is one of the finest holiday venues for caravanning, camping, glamping pods and holiday homes in the north of England.  A friendly family run camping and caravan park in Northumberland that has great facilities aimed at the discerning holiday maker looking for a quality and relaxation. They welcome touring caravan, campervan and camping visitors with their own field. Their pitches are generous and there is plenty of room for cars and awnings. Pitches have power and are well drained and level and able to access the fantastic Wi-service!